CONTACT US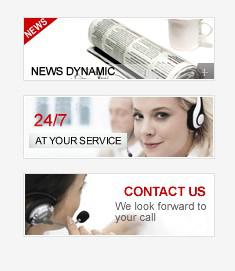 Why Are Our Sand Makers Called High Efficient?
AUTHOR: admin DATE: 19 Jun 2014 01:18:45
In recent years, our company has been making sand makers in China and has made much progress in the domestic market with a large occupation rate. The excellent performance of the sand maker helps us win customers' trust and praise all over the world.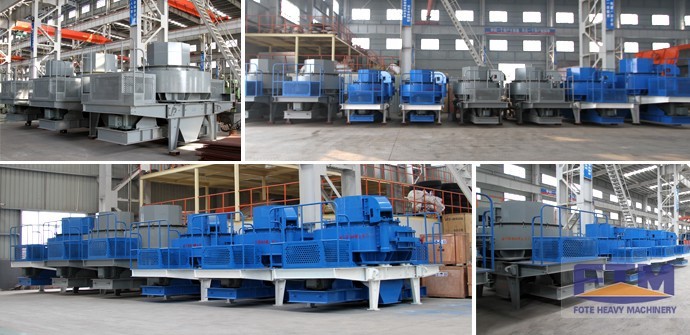 First we should know about the working process of the sand maker. When materials enter the crusher via the feed hopper and are divided to two parts, they are thrown out from three runners and impact the falling materials from the distributor. Then they come to the lining of the inner cavity and get bounced by the material liner to the upper end of the whirling motion cavity. The materials cast from the impellor form a continuous material curtain. The crushed materials are discharged from the bottom hole. Forming a closed circuit with the circulation screening system, the vibrating feeder can handle the materials as fine as 20m within three circulations.
As the leading sand making plant in China, our company has successfully designed and made the basalt sand maker which is a high efficient rough sand maker. The Chinese sand making machinery plays an important role in many fields such as the ore exploitation, cement production, refractory matter, bauxite clinker, emery, glass, artificial construction sand, stones and other metallurgy slurry.
We hold the concept of being the satisfying partner with its excellent product quality, complete product types and outstanding after-sale service and show the world our self-dependent innovation results and the faith and strength to march to the world.
Related Articles:
What Advantages do Dry Type Sand Makers Have?Sand Maker Quickens Development of Chinese Artificial Sand IndustryNew Sand Maker Makes Sand Quarry No Waste AccumulationSand Makers will Assist the Construction IndustrySand Makers Show High Efficiency in New FieldsArtificial Sand Promotes Sand Maker Development