CONTACT US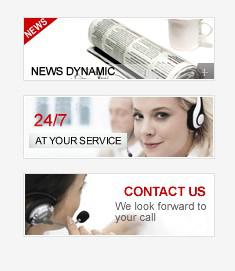 Sand Maker Quickens Development of Chinese Artificial Sand Industry
AUTHOR: admin DATE: 12 Mar 2013 01:48:11
With the progress of the times, sand making industry also develops. More and more people begin to know sand maker due to its wide application in many areas. Today, sand maker frequently appears in various construction projects.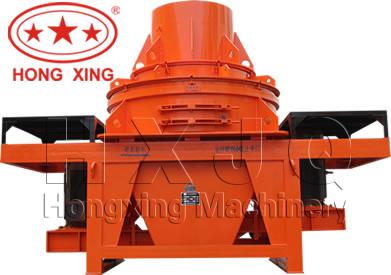 Sand aggregate plays an important role in the concrete. It serves as the skeleton. Even without grout, the aggregate also can support load and inhibit contraction at the same time. Currently, Henan Hongxing Mining Machinery Co. Ltd as the professional manufacturer of crushing and screening equipment has been engaged in the production of sand aggregate equipment for many years. Through the customer surveys and site investigations, Hongxing has launched the new HXVSI series of sand making machines for the importance of sand aggregate. This series of sand makers are professionally used in the production of sand aggregate that applied to highway and railway construction.
The HXVSI sand maker manufactured by our company combines the advanced technology and advantages of various models, which integrates many years' production experiences of our engineers. This sand maker adopts the wear-resistant materials, which has long life cycle and can meet the material requirements of road, railway, tunnel, bridge and other construction projects, which is the ideal machine of highway, high-speed railway, etc. HXVSI sand maker can provide production lines for customers in various domestic provinces. Perfect equipment after-sales teams can provide customers with system protection. The concrete processing system is composed of ingredients device, aggregate delivery device, power delivery device, water supply system, metering system, mixing system, electrical control system and gas control system, which features of reasonable structure, excellent performance, reliable work, easy to operate and accurate measurement, which is suitable to the production of commercial concrete and prefabricated units. Now, it has been widely applied to various engineering projects.
In the model design of sand maker, Hongxing spares no expense to invite foreign experts and introduce advanced technology, which Makes Chinese sand maker better and better.
Related Articles:
What Advantages do Dry Type Sand Makers Have?New Sand Maker Makes Sand Quarry No Waste AccumulationSand Makers will Assist the Construction IndustrySand Makers Show High Efficiency in New FieldsArtificial Sand Promotes Sand Maker DevelopmentIndependent Research and Development Level of Sand Maker