CONTACT US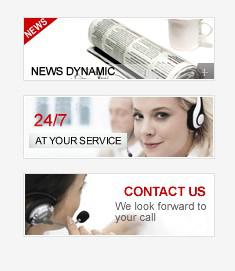 Artificial Sand Promotes Sand Maker Development
AUTHOR: admin DATE: 20 Apr 2012 01:16:59
In the national advocacy and the slogan of environmental protection and energy saving, high efficiency and development, the original mechanism sand blasting equipment has gradually be eliminated, and Hongxing Machinery has successfully transformed the third generation sand manufacturing devices into the high efficiency energy saving and environmental protection development, promote the overall success low energy consumption, the state energetically advocates 'environmental protection, energy saving, low consumption'.
In order to meet the market demand and the uncertainty of the individual user requirements, the sand machinery enterprise continuously absorbing all kinds of high and new technology and modern management technology, and the comprehensive application in product design, production, management, sales, use, service and even the whole process of the recovery, in order to achieve high quality, and high efficiency, low consumption, clean, sensitive and flexible production. The characteristics of sand work more in line with the requirements of building sand, with strong abrasion resistance, resistance and artificial gradation, the expansion of demand for sand and also promoted the rapid development of the sand machine.
The development of artificial sand is the premise to promote the development of the sand making devices. Reform and construction suitable for China's national conditions of new high efficiency of sand machine production line, the transformation with broken process equipment, give full play to and improve equipment to handle ability, with high-tech, efficiency, and the third create perfect combination of sand machine, go less investment quick effect the technological transformation of the road. The reasons why the third generation sand maker manufactured by our company succeeded in leading the domestic sand and stone industry are that we provided new concept and design plans for the medium and small stone and sand materials plants in order to improve the quality of the sand and stone and technological level and reduce the production cost.
The sand maker is a symbol of the industrial manufacturing level of a country. Hongxing Machinery in the third creates the machine design, production of sand, the assembly to the test, and then to order constantly attacks, has gradually leaded the market. As contemporary high-tech achievements of application, make equipment product to keep high technology, the high-tech content has become the key market competition to win, so that the sand machine promote low energy consumption has made brilliant achievements. Red star machine manufacturers will take the lead in the sand production line to implement to energy saving and emission reduction in each product, quality and environment should be part of the hard work and actively guide, our company for our country mining machinery industry leader takes the lead in practice energy conservation and emission reduction plan, through and policy closely, striving to transform the company benefit and social influence promotion a level, the products of our company will strictly defined according to the national policy on processing.
Related Articles:
What Advantages do Dry Type Sand Makers Have?Sand Maker Quickens Development of Chinese Artificial Sand IndustryNew Sand Maker Makes Sand Quarry No Waste AccumulationSand Makers will Assist the Construction IndustrySand Makers Show High Efficiency in New FieldsIndependent Research and Development Level of Sand Maker