CONTACT US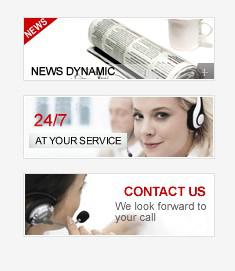 Get Closer to your Dream with Hongxing Machinery
AUTHOR: admin DATE: 15 Apr 2012 10:47:39
If a person wants to keep a foothold in the society, he will have to own super hand and excellent skills, so is an enterprise. As for an enterprise, it means excellent technology, product quality and service. Technology is the core power of a company, if it develops without this core, everything will lose its meanings. Quality is the life for the development of a company, and if the quality of the products cannot reach a standard, then the company can never develop for a long period of time. If a company wants development and survival in the fierce competition, advanced technology, excellent product quality and service are the vigorous source of the development of an enterprise.
Henan Hongxing Mining Machinery Co., Ltd knows deeply that the premise of the development of an enterprise is to stress technology, product quality and service. As one of the professional crushing equipment manufacturing companies in China, we realize that if we want to have a place and stand out in the huge market of the mining machinery industry, we will have produce high quality products with exquisite technology and best serve our customers so that we can win over t their support.
Hongxing People always believe that if we want to win the market, we must emphasize the technology, invest more into independent research and development, closely cooperate with the scientific organizations and selectively introduce the advanced technology and experience from other countries. In addition, we should also pay attention to the quality of the products because quality creates value and only products with high quality can win trust of the customers and then stand out in the market. Service is also a principle that Hongxing People lays much emphasis on and we are trying our best to provide qualified products and first class services to the purchasers that come from all over the world. The last but not the least, we will have to strengthen on management which should be synchronous and personalized and focus on people. Only doing the above points step by step can we develop stably.
As a big stone crushing and industrial products manufacturing base in China, Hongxing Machinery always stick to the management concept of "thinking determines the future and people build product". For the past more than twenty years, Hongxing people constantly innovate, go beyond ourselves, challenge the limit and try our best provide one hundred percent excellent products like sand maker and ball mill for our clients. When we are working, we are full of youthful spirits, vigorous and with full enthusiasm. We build the professional brand and glory and make progress together with people in the whole world and create a harmonious world, and we serve you with heart and soul and make the RedStar light always shining. We hope to create more benefits for you and get you closer to your dream together with us.
Related Articles:
How does Hongxing Machinery Service System Work?Canton Fair Welcomes Industrial Leaders and Elites -Hongxing Machinery Actively Prepares for 114th Canton FairHongxing Machinery will Go to Manila for Philconstruct 24 Hours Service for Hongxing Machinery and Clients Development Lifeblood for Accessories of Engineering Machinery