CONTACT US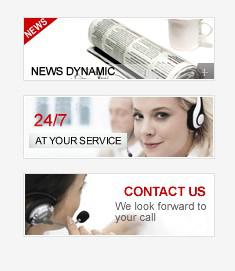 Tips of Improving Sand Maker Efficiency and Life
AUTHOR: admin DATE: 12 Apr 2012 06:30:54
The sand manufacturing equipment is now playing a more and more important role in the engineering construction and almost every construction site cannot continue its work without his machine or the sand aggregates produced by this equipment. With its wider and wider application, various tricks that are used for solving the breakdowns are researched and developed. If you properly use the sand manufacturing equipment, you will be able to improve the efficiency of the machine and the quality of the final products and extend the service life of the machine. Next, Hongxing Machinery will provide some tricks of improving the efficiency and lifespan of this equipment:
(1) This machine must be started without any material inside it. Only after it is operated in a normal way can the customers feed the materials into it. According to different stone materials and different requirements, we are able to properly configure the corollary equipment and arrange proper operational training to the operating staff so that they will know about the operational process of the third generation sand manufacturing equipment in order to minimize the halt and crash phenomena resulting from mistakes and wrong operations. The staff should also regularly examine and maintain the machine and one some bad phenomena occur, they can be eliminated as soon as possible, In addition, we should always maximize the benefits during the manufacturing process of the new type sand producing machine.
(2) Methods of improving the working efficiency of the sand maker. The machine should be regularly lubricated. The lubrication is dry oil lubricating way and adopts Mei Foo car superfine oil. The adding quantity should be one second to two thirds of the empty chamber of the bearing. The staring order of the whole set of sand making production line is material discharging, crusher and material feeding.
(3) Before installing the stone crushing equipment, the customers should check it according to the encasement list; examine whether there is any friction and whether it is complete during the transportation process of various kinds of spare parts. When you install the device, you should adjust the new type of machine in order to make its main axle vertical to the horizontal plane and the upper part and both sides of the machine should be left some space for crane and future examination and maintenance. After the installation, a comprehensive examination should be finished, for example, whether the pipe of the lubrication oil is fixed connected.
(4) Please do add new lubricating oil before the trial operation of the sand making production line equipment and examine whether the connection of various kinds of spare parts is fixed and reliable, whether there is any foreign substance on the vane wheel and whether the connecting rod of the electromotor is correct. After it is started, it should be immediately stopped one there is something abnormal because such installation can improve the production efficiency of the sand maker as much as possible in the sand making production line.
Related Articles:
What Advantages do Dry Type Sand Makers Have?Sand Maker Quickens Development of Chinese Artificial Sand IndustryNew Sand Maker Makes Sand Quarry No Waste AccumulationSand Makers will Assist the Construction IndustrySand Makers Show High Efficiency in New FieldsArtificial Sand Promotes Sand Maker Development