CONTACT US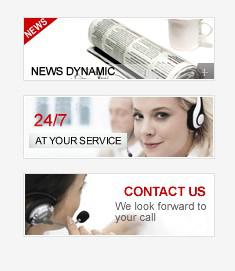 With the innovations and development of more than 30 years, Hongxing Company has obtained numerous honors, such as various certificates elected and issued by government organizations, awards from media and market research organizations, and good commends through official and unofficial channels on our company from the public, and so on. All of the honors from the society and the public equals to the appreciations on Hongxing, the approvals of Hongxing products and also the witnesses of excellent Hongxing Brand.

ISO9001: 2000 quality management system certification
In April 2005, Hongxing passed through the quality authentication of CCIC Co., Ltd. and achieved the quality management system certificate ISO 9001:2000! This honor helps us further improve our inner management, enhance the products quality and competiveness, and march forward overseas to keep up with the international standards.

China famous brand
HongXing brand equipment has been given the excellent quality and good reputation, As Hongxing brand equipment has been of excellent quality and won good reputation, China International Famous Brand Association, together with famous brand and market committee of experts from China management science research institute issued the "China Famous Brand" to our company in April 2005 as an encouragement.

Qualified products by the national quality inspection
In line with the principle of "Quality first, honesty first" in production and sales, Hongxing Company always treats the products quality as its life and regards clients as the God. In December 2003, we obtained the certificate of qualified products by the national quality inspection which is issued by CAQI as an encouragement!

Standard quality, Assured brand
Through decades of, design pursuit and product improvement, in 2001, our Hongxing Brand mining machinery has passed the authority test detected by the State Department. the conclusion is: Hongxing brand assured brand, which gave the powerful support for products marketing.