CONTACT US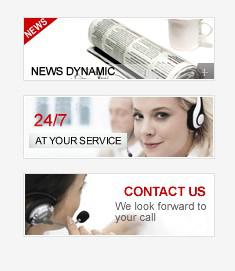 Good Operator Is the Premise of Efficient Operation of Crushers
AUTHOR: admin DATE: 13 Mar 2013 02:19:51
When the customers own the excellent crusher, what else they should do? Firstly, they must have good operator that understand the operation of crushers. Second, they must have good operation site of crushers. Last, pay attention to the safety issues in the installation of crushers.
When installing the crushers, no matter which kinds of crushers, such as jaw crusher, hammer crusher, impact crusher, etc, you should do some preparation works, like upfront infrastructure construction. Only by doing this can we ensure the efficiency and security of the crushers.
Generally speaking, we use concrete to fix the equipment. When finishing the infrastructure construction, you should take the size of models into consideration for the purpose of realizing stabilizing effect of equipment. In order to reach the best install effect, in addition to infrastructure construction, you should also pay attention to the specific installation methods. As the professional manufacturer of various crushers, when producing professional crushers, our company also summarizes some necessary tips used in the installation process. Although we provide direct installation service for you, however, you also need understand some basic installation knowledge for the sake of convenient later use. There is a higher requirement on the distance between the parts of the crushers. So, the professionals from our company will introduce some installation requirements to you. I hope it is helpful for the majority of customers.
First is the installation of the machine, which requires good combination with the foundation. Hence, you should check location of each reserved hole; whether the installation evaluation matching installation layout or not. If matching, then put crusher and electric motor lifting in the base respectively. After having installed the machine, you should accurately adjust the equipment in order to make it conform to the technical requirements of installation. In addition, you should also screw down the nuts of the crusher and then accurately adjust the electric motor.