CONTACT US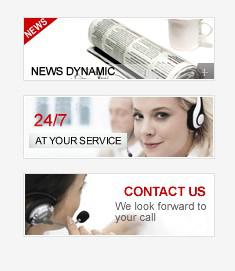 Hongxing Sand Makers Facilitate the Urbanization Construction
AUTHOR: admin DATE: 26 Aug 2012 06:42:05
Sand makers are good helper of urbanization construction. The country's infrastructure construction is the basis of economic development, in order to ensure the quality of its construction; the country puts higher demands for the varieties and quality of the gravel, which is also a higher request to the manufacturing technology and process of the sand equipment. So it is clear that the sand maker and their production lines should improve the technical level so as to meet the higher requirements.
With the development of the economy and the acceleration of urbanization, China's infrastructure construction has reached high tide all over the country. Sand makers which are played an important role in the construction industry have occupied a very important position in the development of China's construction industry. Sand maker is one of the backbone products of the mining machinery, which provides more high quality, efficient equipment with international advanced level to the coal, metal and nonmetal industry and meets the national economic development for the need of energy and raw materials. At present, along with the conduct of national 12th Five-Year Plan, improving people's livelihood and speeding up the process of urbanization will increase the demand for the artificial sand, which also promote the development of sand making industry. Therefore, the sand making industry will become a pillar of the national economy and create benefits so as to promote the implementation of sustainable development strategy.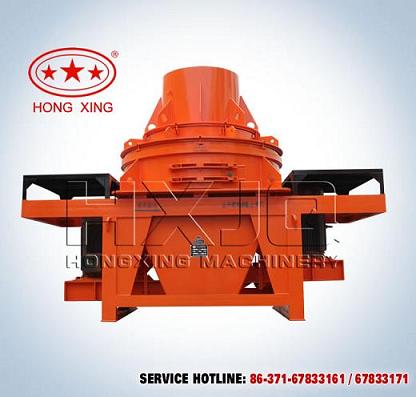 Sand making industry has a good development trend and has become a traditional and new business field. Our Hongxing Company has concluded many years' crusher production experience, combing with working condition of China, focusing on the development needs of construction industry and infrastructure construction, introducing Germany advanced technology and developing the exclusive domestic high performance sand maker which is with the international advanced level. The sand maker produced by our company has become the core equipment in the sand making industry. The sand maker sale is far ahead not only in the country but also in the international market.
In addition, our company's experts have configured more productive aggregates production lines. Both crushers and sand makers have their best crushing mechanism, which allow the devices play their best features. Reasonable configuration of different types of crushing equipment does not increase energy consumption; in contrast, it will get the high-yield and low-power production efficiency to meet the demand of the aggregate market. The high-yield and low-power sand making equipment manufactured by our company will make a significant contribution to the transportation construction of all provinces.
Related Articles:
What Advantages do Dry Type Sand Makers Have?Sand Maker Quickens Development of Chinese Artificial Sand IndustryNew Sand Maker Makes Sand Quarry No Waste AccumulationSand Makers will Assist the Construction IndustrySand Makers Show High Efficiency in New FieldsArtificial Sand Promotes Sand Maker Development