CONTACT US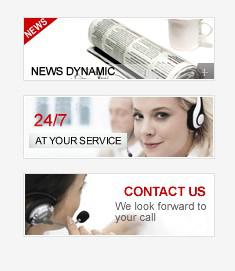 Crushing Function of Impact Crusher for Materials
AUTHOR: admin DATE: 26 Aug 2012 06:06:21
In our country, water and electricity, road, railway, and construction industries are all our infrastructure industries, and also the main investments of the government. All these industries produce aggregates from sands and stones to meet the demands of cement. For achieving this goal, impact crusher appears at the right time.
Impact crusher crushes the materials by the impact energy, and it can deal with various materials with the grain degree under 500mm, and the pressure below 360Mpa. Impact crusher has many advantages such as big crushing ratio, high crushing efficiency and easy operation. Henan Hongxing impact crusher is popularized and used at home and abroad with its wonderful features and excellent performances, and it is applied in expressway construction, water conservancy project, processing building stones and so on.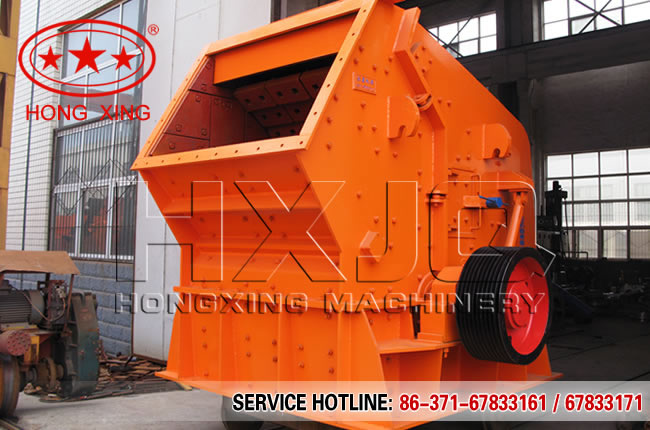 Next, let's introduce the impact crusher from its crushing function for materials.
1. Free crushing.
The materials entering into the crushing cavity are impacted immediately by high-speed plate hammer and different materials. At the same time, under the impacts and conflicts from plate and materials, materials in crushing cavity are crushed.
2. Rebound crushing
Due to the impact produced by the high-speed rotating rotor on the plate, the materials gain very high speed, and then hit the back plate to make materials further broken.
3. Grinding crushing
Maybe there are also materials not broken after the two kinds of crushing effects are of bigger size than the size of discharge hole and they are grinded and crushed by high-speed rotating hammer head in the discharging mouth place.
Impact crusher is a new type and high efficient crusher based on hammer crusher, and is used widely in cement industry. While in sand and stone system, impact crusher is usually used as secondary crushing. Compared to hammer crusher, impact crusher can make the best of the whole rotor's energy which is beneficial to crush bulk materials. If you'd like to learn more about impact crusher and hammer crusher, you can visit Hongxing Machinery's official website or call us at any time. There are always best services for you all.
Related Articles:
The Current Core Machinery Among Stone Crushers Characteristics analysis about our impact crusherIn 2013 Indian Clients Come to Hongxing to Make Repeat OrderImpact Crusher with Large Capacity in Stone CrushingFive Advantages of PE Impact Crusher Operation Procedures and Maintenance of Vertical Impact Crusher