CONTACT US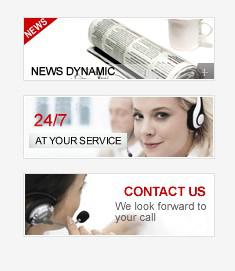 Crushers Greatly Reduce the Threat of Urban Wastes
AUTHOR: admin DATE: 25 Aug 2012 02:59:36
In recent years, with the increasing scale of Chinese cities and urban expansion, the annual emission of the urban living garbage is increasing at a rate of more than 10%. The dramatic increase of urban living garbage brings many problems, such as restricting the sustainable development, influencing the waste management and polluting the human living environment.
For a long time, most of the cities in China deal with the garbage by the original ways of storing them in the open air and naturally filling pits and trenches. These approaches make the harmful ingredients contained and produced by the garbage itself released into air, soil, and water, which cause a big influence on the environment and create potential hazard. Besides, such a large amount of garbage discarded in the environment not only causes a huge waste of resources and seriously pollutes the environment.
Due to the occupation of land, the pollution of atmosphere, water and oil, the destruction of the ecological environment, people's lives are seriously threatened. Without proper waste disposal methods may even exacerbate the harm to the environment such as incineration method inevitably produce dioxins, thus how to safely and effectively handle the municipal solid waste is particularly important.
Garbage crushing is a method of waste disposal (unit operation) which takes advantage of the effects of impact, shear and extrusion to crush the collected garbage for the purpose of facilitating the process of subsequent recovery, treatment and disposal. For example, the crushed garbage favors sorting job, recycling favorable substances, making waste incineration more complete and quick, making the landfill disposal process easier compaction, increasing the disposition effect, saving space, and extending the useful life of the disposal site.
The garbage crusher is divided into the uniaxial crusher and shear crusher that are widely used in the crushing of waste appliances, scrap metal, plastic waste, living garbage, agricultural straw, discarded tires and other garbage. Industrial waste is in need of jaw crusher, impact crusher and other professional crushing equipment. Hongxing crushers have the features of durability, easy maintenance and low operating costs.
Related Articles:
HX Crushers Continuously Upgrade Quality to Follow Market DemandStone Crusher | Rock Crusher with Steel Frame | Stone Crusher PlantSignificance of Hongxing Crushers on the Building Aggregates ProductionWhat Elements Should Be Taken into Consideration when Choosing Crushers?Seeking for slag crushers with low and reasonable prices in HongxingTips for Suitably Selecting Types of Crushers