CONTACT US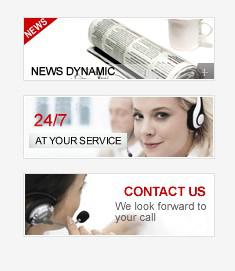 Hongxing Jaw Crusher Is Moving Toward Technical Pinnacle
AUTHOR: admin DATE: 01 Apr 2013 07:13:15
Recently, the professional manufacturer of crushing and screening equipment Henan Hongxing Mining Machinery Co., Ltd. says that an R&D center base will be established in the next two years, which is committed to the research of the theory and engineering applications of domestic crusher, sand maker, mobile crushing station and other crushing and screening machines. Meanwhile, Hongxing will integrate domestic high-tech talents and adopt world class R&D means to improve the core competitiveness of jaw crusher machine.
China's jaw crusher market has been the focus of attention of the international equipment manufacturer. Because of the relatively fast replacement of jaw crusher, especially the small jaw crusher, which lifespan is only three to five years; hence, the annual domestic replaced jaw crushers account for about 20% of the total demand of jaw crushers, which provide strong power to the rapid development of jaw crusher.
In the low-carbon economy, aiming at the more energy consumption and large pollution of crusher industry, Hongixng Machinery has made a careful analysis of the market issues. So, how to improve jaw crusher in order to meet the current needs of economic development? Hongxing Machinery innovates in the research and production of jaw crusher. So far, the energy-saving and environmental jaw crusher has become the main object of the enterprise. At present, the various crushing machines produced by Hongxing have already invested in the market, of which the energy-saving impact crusher, jaw crusher and roller crusher are well received by many customers.
In the next three to five years, Hongxing will not only establish a large jaw crusher R&D team and achieve a qualitative leap in independent innovation and energy-saving, but also create a domestic first class R&D center. The technology development of jaw crusher is a long-term task that needs to closely integrate with market. Changing scientific research achievements into productivity requires a longer process. So, we must submit short-term goal and long-term goal.
Related Articles:
Service Matters Gradually with Enterprise ProsperityResearch on the role of Jaw crusher in limestone production lineEnvironmental Jaw Crusher Reuses Blast Furnace Slag The Do's and Don'ts When Use Jaw CrusherWhat Elements Restrict Production Efficiency of Jaw Crusher?Most Significant Application of Jaw Crusher