CONTACT US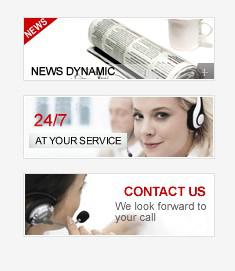 The Research on Stability of Grinding Machinery Should Be Enhanced
AUTHOR: admin DATE: 26 Oct 2012 06:08:08
Grinding machinery is machinery equipment for crushing particle material and grinding powder material. In science work and industrial and agricultural production, grinding mill machine is used widely. Grinding machines with different specifications play various important roles in economic production and science research fields. All the time, fewer attentions are paid on research for grinding mills' features because of their simple structures and functions. With the continuous progress of industrial production technology and research exploration, the requirements on grinding mill equipment are higher and higher, and the features and functions are noted by people.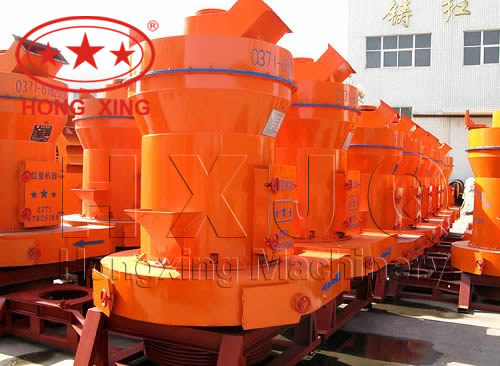 According to the research from grinder manufacturing enterprises, in the process of improving grinder's features and functions, there are two more difficult problems: vibration and noise which both will affect the stability when the grinder works. What factors will make the noise? The noise made by grinding machine is not only related with the parts' material, fabrication and assembly, but also with the reasonable structure design. Then what factors will lead the vibration? There are some reasons: unreasonable machinery structure design, low processing accuracy, diameter run-out led by manufacturing deviation of mill roll, unstable operation, improper selection and adjustment of bearing, and structure design of parts supporting bearing, etc. All factors above will lead the vibrating when the grinder is running, and make the noise because the machine cannot run steadily with the loads.
For solving the two problems to improve the grinding machinery, domestic grinding equipment industry should take measures on promotion of grinding machinery structure. According to the production experiences, enterprises in this field have to improve the bearing stage design of mill roll, raise the stiffness, strength and damping of mill roll, and control the assembly accuracy seriously so as to avoid the resonance effect, lower the grinder's noise and raise the working stability.
Henan Hongxing Mining Machinery Co., Ltd is a joint-stock mining machinery manufacturing enterprise integrated in scientific research, production and marketing. Hongxing Company lays much emphasis on the quality and clients. We serve clients with the quality guideline of being responsible for every working procedure, every product and every client. In the grinding machinery manufacturing field, Henan Hongxing launches high-strength Raymond mill, high pressure micro powder mill, over-flow ball mill and so on. High pressure micropowder mill is mainly formed by mill body, blower fan, ultra-fine analyzer finished product cyclone container, bag de-duster and air pipe; the elevator, storage bin, electric control cabinet, powder feeder and crusher are optional for the demands of customers. In the grinding chamber of the high pressure Raymond mill, the roll assembly is hanged on the roll supporter through the cross arm bearing, the roll supporter connects with the main shaft and blades, high pressure springs press the rolls tightly to the chamber, when the main motor starts, the blades and rolls rotate together; the analyzer is driven by transmission device and the speed of analyzer determines the fineness of materials.
Related Articles:
The Technology Types of Mining Ore BreakersSpeed of ball mill affects productivity, but how?Ball Mill is Applied to Mineral Resources by Virtue of its AdvantagesWhy is the Raymond Mill Favored by Customers?The potential prospect of ball mill market in the ore dressing equipmentImporting Good Quality Ball Mill Should Choosing Hongxing