CONTACT US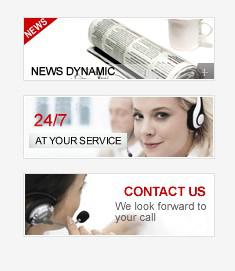 "Green Mine Standard" Is Effective Governance for Chaotic Crusher Market
AUTHOR: admin DATE: 28 Oct 2012 06:15:40
Recent years, mining machinery industry develops fast, especially mining crushing equipment. With the supports of series of government policies and financial capitals, together with the promotion of railway and high-speed way construction, crushing equipment (such as PE series jaw crusher, hydraulic cone crusher, impactor crusher and so on) increases more applications, and will become the equipment with the most core, highest technology and greatest profit. Many small and middle size enterprises start counterfeit production and neglect the production innovation and technology level, which is not one responsible business and makes negative effects on the development of mining machinery industry.
We can say that it's very chaotic for domestic crusher market. Due to unscrupulous competition, mining machinery industry's profits are taken by mining enterprises, advertising agencies and vendors. If this condition cannot be controlled and regulated, the whole industry will face the collapse. The call of 'Green Mine Standard' can improve and regulate the confused condition in the machinery industry. But the standard is very serious and it's difficult to achieve for enterprises with low power.
Aspect on Comprehensive Use of Resource
According to the plan and design for exploiting mineral resources, the resource development and comprehensive use are finished successfully, which make the economic technological level take the better rank in domestic mining machinery industry. Additionally, we should save the resource, protect the resource and carry out comprehensive use of mineral resource so as to make the resource utilization achieve the advanced level in the same industry.
Aspect on Technological Innovation
In the process of positive technological innovation, the capital investment on technological innovation per year is no less 1% than the total value of out-put of mining enterprise. The effective method that can make the production technology take up the advanced level is to improve and optimize the process flow, eliminate the backward process and productivity, and meanwhile pay more attentions on technological process and develop recycle economy.
Aspect on Energy Conservation and Emission Reduction
Measures and policies for saving energy and reducing emission are carried out positively in mining machinery industry. For achieving the goal more successfully, many enterprises adopt the no-waste or less-waste process technology or flow, and the effect is very outstanding.
Related Articles:
Diversified development are making Mining Machinery reach the peakMining Machinery Greets Railway Investment Warmer with Core TechnologyMining Machinery Industry Is in Answer to Green LifeThe Future Core for Domestic Mining Machinery IndustryThe Future of Mining Machinery Industry, and We Appreciate It!Good Coup for Your Purchase for Excellent Mining Machinery