CONTACT US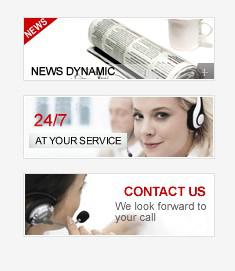 Mining Machinery Industry Is in Answer to Green Life
AUTHOR: admin DATE: 18 Nov 2012 11:38:00
In the progress of modern economy development, green environment is getting popular and popular. At the same time, the government lists green development and low-carbon economy into the future development plans. On the other hand, affected by the depressing global economy, mining machinery industry - the economic backbone of national economy are facing the fierce competition and the market is not so good. Therefore, mining machinery industry should keep up with the times and society development: to realize the low-carbon development; to keep the green development in cement, building materials, metallurgy and other important industries related with daily life.

Henan Hongxing Machinery Co., Ltd. produces jaw crusher, impactor crusher, mobile crusher and other crushing equipment and mining machinery equipment with advanced technology and stable performance features. All of Hongxing's products represent environmental protection and low-carbon operation that make the machinery brand stand out at home and abroad.
Currently, green machinery has infiltrated into the domestic machinery manufacturing industry. Machinery remanufacturing belongs to one type of green manufacturing. Compared with the new products, remanufacturing products can save the energy by 60%, save the material by 70% and save the cost by 50%; at the same time, remanufacturing process won't create solid waste and air pollution can be reduced by 80% or above. Among these remanufacturing products, most mining machinery enterprises in China are making researches on green manufacturing field and also they have made great achievement. For instance, we Henan Hongxing Mining Machinery Group improves and upgrades the crushing equipment and adopts advanced and innovative technologies and ideas on environmental protection.
With the economic resurgence and rapid development of green industry, mining machinery industry will welcome the brighter scope. If one enterprise pays less attention on society's fashion, it must be washed out by the development laws of the society and the world. So, mining machinery industry should and must keep the pace with the times and develop towards the market demand won't produce the high-end products which meet the demands of social development and clients' demands. Thus, this industry can set feet in the diverse and changeable market.
Related Articles:
Domestic Machinery Industry Keeps Swift Increasing Trend in International MarketCrushing Equipment Industry Practices Innovative SpiritRaw Material Crusher Entitled Old Brand Is Preferable ChoiceTo make specialty classic – Great ambition, honesty is the most importantSand Maker Quickens Development of Chinese Artificial Sand IndustryGreen Industrialized Castle Established by Hongxing Green Equipment