CONTACT US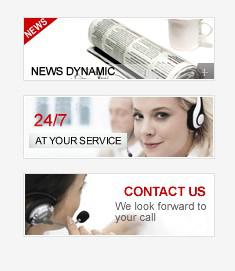 Hongxing Impactor Crusher Shows Its Skill in Mechanism Sand Industry
AUTHOR: admin DATE: 12 Oct 2012 12:07:41
In recent years, with the hot and vigorous development of infrastructure construction and real estate industry, the growing demand for mechanism sand is increasingly big, which booms the development of crusher, rock breaking machine, sand making machine and other aggregate processing equipment. As one of the important processing equipment in sand making line, impactor crusher (rocking breaking machine) also plays an active role and makes a great contributions to the development of the mechanism sand industry.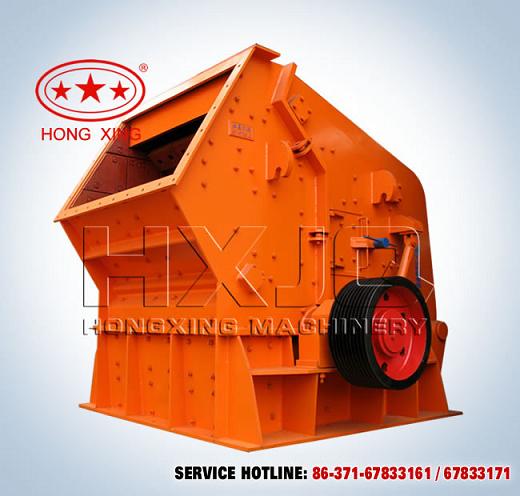 Impactor crusher is referred to the back-breaking, which is a kind of new type fine crushing equipment that manufactured by Hongxing and researches on the basis of foreign and domestic advanced crushing technology, combing the special mining conditions of the sand and gravel industry. It can crush and process the a variety of ores and rocks with the side length of 100 to 500mm, such as limestone, pebbles, quartz sand, river gravel, basalt, granite, bluestone, etc. Its compression strength can reach 350Mpa. In the mechanism sand production line, the impactor crusher is usually used in the second or third crushing program in order to further crush various materials that already crushed by the jaw crusher and makes them accord with the national construction sand standards, which is one of the essential machines in the production of mechanism sand. It is well received by various customers once it has launched on the market.
Moreover, compared with other rock breaking machines, the working principle of the impact crusher is more ingenious. So, the impact crusher can crush the materials with high fitness and fully meets the demand of gravel production for the stone fitness. Currently, Hongxing impact crusher has been widely used in the sand and gravel production of highway, railway, affordable housing and other major projects and provides the projects with superior sand and gravel aggregate, which safeguards the smooth conduct of the national economic construction.
Related Articles:
Impactor Crusher | Rock Impact Crusher | Coal Impact Crusher The Primary Factors Affecting the Productivity of CrushersStone impact crusherHongxing Sand Makers Add another Masterpiece for Mechanism Sand Industry