CONTACT US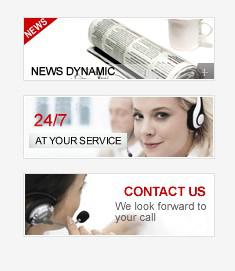 Impactor Crusher | Rock Impact Crusher | Coal Impact Crusher
AUTHOR: admin DATE: 06 Oct 2012 07:53:48
Impactor Crusher for All Kinds of Materials
Impactor crusher (also counterattack impact crusher) is one new type and high-efficiency impactor equipment. The impactor breaker is based on the design and technology of hammer crusher and used widely in cement industry. Mainly for hard rock, soft rock, stone, coal, limestone and mature material, the impactor equipment is used for coarse crushing, middle crushing and fine crushing process.
Application of Impactor Breaker
Henan Hongxing Mining Machinery Co., Ltd. is the professional manufacturer with many years' experiences in Chine mining machinery industry. PF series impactor crusher is our new product designed and produced on the basis of advanced technology from various countries. This impactor equipment contains rock impact crusher, coal impact crusher, and stone impactor. This series impactor equipment can deal with materials with the granularity less than 500mm and compressive strength less than 320 MPa. For hard rock, we have hard rock crushing machine such as hard rock impact crusher, impact rotary crusher and so on. Our crushing equipment is used widely in producing high class road, hydroelectric industry, crushing industry, construction industry and other industry.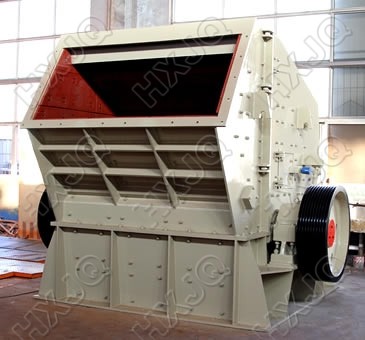 Benefits and Features of Impact Stone Breaker
Impactor crusher is able to regulate discharging particle size by many ways, such as adjusting rotor speed, adjusting impact plate and adjusting crushing chamber gap. Gap can be changed via mechanical way or hydraulic way. And the hydraulic adjusting system works out by button or long distance controlling system. Impact stone breaker supplied by Henan Hongxing can be adjusted so as to simplify the crushing circuit. Our stone impactor has the advantages of big crushing ratio, high crushing efficiency, cube showing of the product shape and optional crushing function.
Hongxing Impact Rotary Crusher
These series crusher is mainly suitable to crush the stone materials compressive strength more than 150 MPa. When the impact rotary crusher works, the motor drives the rotor rotate with high speed, on the rotor where installed the hammers. When the materials get into the area which the hammers affect, under the impact function of the hammer at a high speed, the materials are thrown to the impact device above the rotor continuously. And then the materials are rebounded from the impact liner to the area where the hammers effects for being recrushed. The materials from large to small all to be crushed at the impact chamber repeatedly. The process won't stop till the material are crushed to the required size and then discharged from outlet.
Related Articles:
Hongxing Impactor Crusher Shows Its Skill in Mechanism Sand IndustryThe Primary Factors Affecting the Productivity of CrushersStone impact crusher