CONTACT US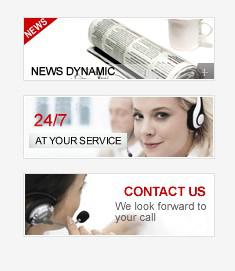 Technical Innovation Accepts Challenge in Mining
AUTHOR: admin DATE: 22 Mar 2012 11:57:46
With the fact that the government of our country is paying more and more attention to the infrastructure construction, the crushing machines are driven to make advancement and progress constantly to some degree. With the lead of the technological personnel, Henan Hongxing Mining Machinery Co., Ltd launches a series of crushing equipment products with diversified types and stable and reliable performance and they are becoming the perfect and ideal processing equipment that can be used in cement production, road and water and electricity construction and other industries.
Nowadays the crushing equipment in our company are applying in many fields, such as cement, stone and sand, mining, desulfuration and energy and other industries, which represents the comprehensive development of the heavy industry to some extent. However, such industries are facing with fierce market competition. In order to drive the economic development, our country has invested great amount of manual labor and material resources to the infrastructure construction. For this reason, such raw materials as cement, sand and stone aggregate, steel and concrete are in short supply which not only pulls the fast development of the breaking machinery manufacturing industry, but brings about severe competition test.
The breaking equipment manufactured in a professional way opens up a new and wide area that belongs to itself driven by the country's policy. Generally speaking, according to the feeding and discharging material size, crushers can be divided into coarse, medium and fine crushing. As a professional mining machinery manufacturing company, Hongxing Machinery has researched and developed many kinds of machines with the help of all stuff such as jaw crusher, European jaw crusher, and sand maker and other sand making manufacturing equipment.
At present, faced with the current situation of fierce competition an looking forward to the development in the future, Hongxing Machinery will pay attention to the market trend, focus on the mining equipment product quality, innovate the science and technology and do business down to earth as always, and satisfy the customers' demand with excellent and highly efficient quality and first class service and make itself to be a modern enterprise that has the courage to take the challenges and conforms to the development of the market trends. At present, our crushing machines are mainly exported to Eastern Asia, Africa and Oceania. China has become a powerful manufacturer of breaking machines, and because of some advantages of our products, their entering into the international market has become the inevitable trend. Because the high-end products and the basis spare parts configured with the export products mainly rely on importing and the domestic development is very weak, the investment opportunities for companies on basis technology and spare part is very big.
Related Articles:
Supposing the pillar of the future mining machinery industryCircular Vibrating Screen Sparkles to the BestMining Machinery Industry Has A Boost and Vigorous ScopeMining CrusherService-oriented Manufacturing Is an inexorable Trend of MiningRaw Material Crusher Entitled Old Brand Is Preferable Choice