CONTACT US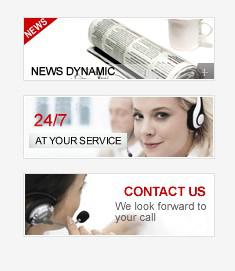 Service-oriented Manufacturing Is an inexorable Trend of Mining
AUTHOR: admin DATE: 28 Apr 2013 12:59:44
For a long period of time, China's mining machinery industries carry out the operation mode of product-focused business. Because of this, the service of mining enterprises has deficiencies. With the development of market economy, Chine's crusher industries begin to come out of China and go to the world. In the highly competitive world market, the market of crusher has entered the era of service competition. Service has become the inevitable trend of engineer machinery industries, which is the effective way of establishing the brand image and strengthening the core competitiveness of products.
As the leader of China's mining machinery industries, Henan Hongxing Mining Machinery Co., Ltd. thinks that the future development trend of manufacturing industries is based on the industrial type of integrating the product manufacturing and the value-added service, namely the service-oriented manufacturing. Hence, the mining crusher industries in China should accelerate the development of modern manufacturing department, develop green technology and extend to processing , production and assembling so as to enhance the position in value chain of world manufacturing, improve international competitiveness and the ability and level of customer service.
In order to create personalized service with enterprise features, form sustainable competitive advantages and increase the market share, Hongxing constantly enhances service awareness and increases the investment in pre-sales, mid-sales and after-sales service. For long time, Hongxing is committed to change the traditional operation mode of product-focused and service-focused business and builds the operating system of combing product with service. Currently, the operation mode of service manufacturing has begun to take shape.
Related Articles:
Supposing the pillar of the future mining machinery industryCircular Vibrating Screen Sparkles to the BestMining Machinery Industry Has A Boost and Vigorous ScopeMining CrusherRaw Material Crusher Entitled Old Brand Is Preferable ChoiceMining Machinery Industry steadily Develops