CONTACT US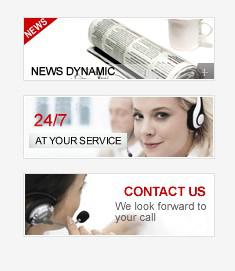 Wide-Accepted Jaw Crushing Machine by Hongxing
AUTHOR: admin DATE: 23 Mar 2012 06:13:23
Crushing of Material is a technological process that is widely applied in such industrial department such as mining, metallurgy, building, chemistry, electricity and road construction, and for this reason, large quantities of raw materials and recycled waste material every year need to be crushed and disposed. In the whole world, about 15% electricity power consumption is in the crushing process and this number is increasing every year. The effect principle of crushing and ore grinding shows that strengthening the crushing process and decreasing the feeding size as much as possible are the most important approach to improve the crushing efficiency and reduce the ore dressing cost. After many years of practice and conclusion, crushing industry are significantly encourages the technological process of "more crushing and less grinding", that is to say, decrease the granularity of the crushed final products, increase the content of fine products, thus improving the processing ability of the grinding machine with the hope of reducing the electricity consumption and cost and increasing economic benefits. This fact promotes the crushing machines to develop in the direction of fine breaking and high efficiency and low energy consumption. In addition, with the development of the science and technology and constant expanding of the mining exploitation scale, the breaking equipment is also developing towards large size. The commonly-used crushers include impact crusher and cone crusher.
Henan Hongxing Mining Machinery Co., Ltd recommends to you the stone crushing equipment used for stone breaking, sand making, material screening, powder grinding and ore dressing processing. According to the working site, output and materials, we can choose for you many kinds of equipment, and different levels of breaking machines can be match reasonably and the precise space is distributed in a overlapping way, and for this reason, the machines take up little room, the economic benefits of the investment is high, the quality of the crushed stone material is excellent and what is more, the stone powder is every little. In the mean time, it can be configured with advanced electric control operational system which makes sure that the whole process has the advantages of smooth discharging, reliable performance, convenient operation and high efficiency and low energy consumption.
Hongxing Machinery has more than twenty years of breaker manufacturing experience and the technology power belongs to the first class. We are an international and professional company which produces stone crushing and screening and artificial sand making and industrial powder manufacturing equipment. To meet the trend of modernization development and the needs of international markets competition, our company has been introducing senior management personnel, scientific and research talents, and advanced graduates continually. And we are taking advantages of advanced technology from United States, Germany, Japan and other countries to achieve self-innovation and effective development.