CONTACT US
Tel: +86-371-67833171
E-mail: sinohxjq@hxjq.com
MSN: hxjq@hxjq.com
Yahoo Messager: hxjqchina@yahoo.com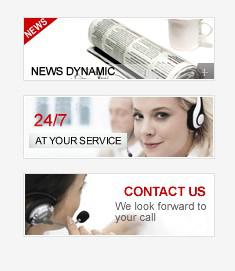 Ore beneficiation
AUTHOR: admin DATE: 13 Feb 2012 11:28:41
Ore beneficiation brief Introduction:
Introduction: Because of a large number of developments and utilization of mineral resources, the available resources are decreasing day by day, as a result, the taste for raw material mining is dropping and follow-up processing such as smelt has stricter requirement for the quality of ore dressing products. At the same time, People's environmental protection consciousness is enhancing with each passing day. These realities put forward more and more request on the ore beneficiation equipment and drive it to develop in the bigger, more excellent and highly efficient and energy-saving direction.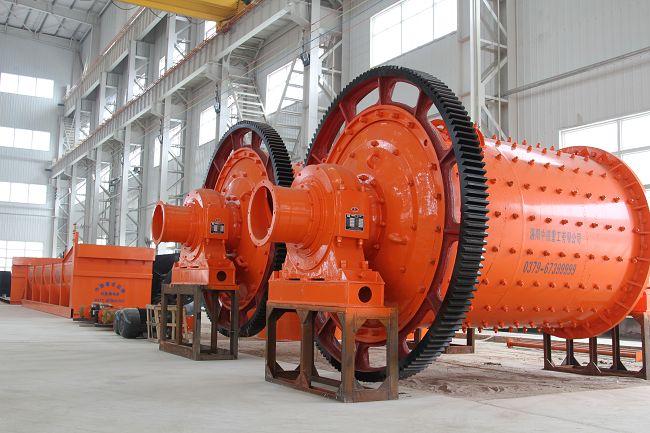 Ore beneficiation machines develop together with ore processing plant technology with technology as the lead and machine as the foundation. The emerging of a new type of mining equipment often brings about reform of ore beneficiation technology. The technology level of mining equipment not only is the precondition of its processing level, but directly influences the smooth and application of the production process. The advancement of science and technology, the mutual infiltration of different disciplines and fusion of different industries, the endless emerge of new structure, material, techniques and processing methods and the wide application of mechatronics integration and automatic control technology promote the constant innovation of iron ore concentrator equipment and develop forward highly efficient and low energy consumption.
The ore separating line includes the following machines:
Ball Mill: It has made a great improvement in the structure compared to the traditional ones. Its cylinder and supporting fame compose an integral system, thus, when it is being fixed, Energy-saving ball mill will be hung on the foundation once. Equipped with double-tiered centripetal roller bearing, its power consumption will be reduced by 30%. The intrinsic grill pattern forcing discharge is replaced by overall pattern controlling discharge, which enhances the fineness of final product, and meanwhile increase the capacity by 15-20%.
Dryer (Drying Machine): It is used for drying materials with a certain humidity or granularity in milling of ores, building materials, metallurgy and chemical industry. Gyro drying machinery has a strong adaptability of materials and it can dry various materials. The operation is very simple and liable. For this reason, it is used widely.
Rotary kiln: It is a pyroprocessing device used to raise materials to a high temperature (calcinations) in a continuous process. Materials produced using rotary kilns include: Cement, Lime, Refractories, Metakaolin, Titanium dioxide, Alumina,Vermiculite, Iron ore pellets.
They are also used for roasting a wide variety of sulfide ores prior to metal extraction.
Spiral classifier: There are two types of spiral classifier, single spiral classifier and double spiral classifier. According to the spiral blade at the flooding end, there are two types: High weir type: the top side of spiral blade is higher than the flooding level and the center of blade is lower than the flooding level. This type is used for classification of the ore with flooding size between 0.083-0.15mm Immersed weir types: This type is used for classification of the ore with flooding size between 0.15-0.07mm.
Magnetic separator: It is designed to assist with the purification and separation of process streams. They are used in industries like mining, and smaller versions are utilized in scientific labs to process some types of samples.
Vibrating screen: It is a kind of sieving equipment of international advanced level, developed by our company on the basis of carrying on the advantages of traditional screens and absorbing the outstanding technology from abroad. We provide clients two types of vibrating screens, one is inclined vibrating screen, and the other is straight-line vibrating screen.
Concentrator table: It is a mine selecting machine for fine materials and it works by gravity. It is widely used in selection of Tin, tungsten, gold, silver, lead, zinc, tantalum, niobium, iron, manganese, ferrotitanium and coal.
Flotation machine: The product is widely used in metal and non-metallic minerals, cement, refractories, abrasives, glass materials, construction aggregate, sand, as well as a variety of artificial manipulation of the chronology of metallurgical slag and coarse grinding operations, especially hard, special hardware and implied Of materials such as silicon carbide, corundum, alumina sintering aluminum with disabilities, such as magnesia, than other types of more superiority of the crusher.
Related Articles:
Many Devices Take Part in the Ore Beneficiation of Iron OresDiversification Development of Ore BeneficiationRoutine Attention of Ore Beneficiation EquipmentImprove Classifying Effect in Ore Beneficiation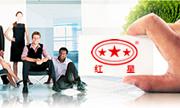 Please simply complete the form below, we will contact you shortly.