CONTACT US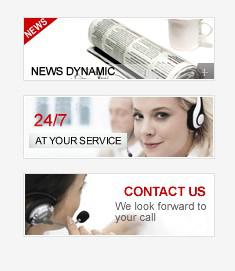 Causative Factors of Hidden Trouble of Mining Machinery
AUTHOR: admin DATE: 12 Sep 2013 11:47:28
In any production, safety is the most important. As a manufacturer producing mining machinery, Hongxing Machinery provides customers with excellent mechanical equipment, and also expects its customers to pay attention to the operating specifications in the use process to avoid the happening of accident. Then what may lead to the hidden trouble to the operation of mining machinery? After collecting lots of cases, we summarize some possible causative factors as the reference for you.
1. Noise hazard: Mechanical facilities will produce different levels of noise in the process of mine production, such as fan, air compressor pick and other high mechanical noise facilities; if the model selections of these facilities are not reasonable and methods avoiding noise pollution are not adopted, workers who hold an position in the operation of noise exposure will suffer the noise hazards, sometimes wrong operation may be induced and production safety accident may occur.
2. Water disaster: because mine drainage facilities have these disadvantages, for example, the configuration is not enough and reasonable, the drainage and water supply circuits and drain cannot meet the requirements and the experience of mine drainage is insufficient, all these disadvantages can lead to the water disaster of mine.
3. Physical explosion: it is caused by the non-standard use of pressure vessel and pipeline priming in mine exploitation, for example, air compressor air tank, boiler and other equipment have the physical explosion danger; operation mistakes, effectiveness losing of security facilities accessories, inappropriate facilities operation and management may lead to the explosion accident.
4. Fire disaster: the malfunction or fault of the mining machinery, the fault of electrical device and the operating errors all will lead to some heating objects to ignite the combustible, which may cause the fire danger.
Related Articles:
Relationships Between Belt Speed and Bandwidth of Belt Conveyor