CONTACT US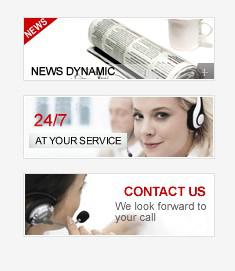 Waste Disposing Project Opens up A Vast Market with Low Cost Merit
AUTHOR: admin DATE: 03 Mar 2013 08:02:43
The resource utilization of construction wastes not only has huge environmental benefits, but also will produce great economic benefits. At present, the building wastes disposing equipment has been widely used in Beijing, Yunnan, Shandong and other areas. The disposing projects of building wastes will also usher in stronger support of national policies and broader market space.
For the management and disposal of building wastes, scientific means come in handy. With the efficient disposal of building wastes, most of them can be reused. As an important research base of domestic mining machinery, Henan has a number of mining machinery enterprises. Most of them seize the development opportunity brought by domestic building wastes disposal and strive to research qualified waste disposing equipment. Hongxing is a professional manufacturer of wastes disposing equipment; so far, we have produced world first-class waste disposing equipment-mobile crushing station. It's easy for a mobile crushing station to move from one place to another place. Besides, it is easy to operate and maintain. In addition, the cyclic utilization of building wastes is not only promoting the environmental protection, but also boosting the development of remanufacturing industry. In terms of material and resource investment, the remanufacturing industry uses waste products as the raw materials of new products, which saves a lot of cost investments. This huge cost advantage will inevitably promote the wide application of mobile crushing station.
Hongxing mobile crushing station can process various building wastes. According to different configurations of equipment, the effective utilization of building wastes can reach 80%. An unprecedented market demand creates rare development opportunity for building wastes disposing industry. Building waste disposing industry enters a heyday and China's economy has also entered a high-speed era.