CONTACT US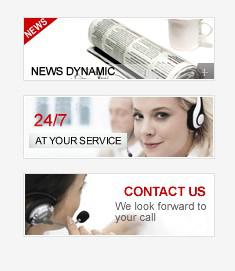 Infrastructure Tide Greatly Promotes Development of Crushers
AUTHOR: admin DATE: 21 Oct 2012 01:39:21
Since the beginning of this year, with the strong support of the national fiscal policy, china's infrastructure construction has entered the building height. The government's investment in infrastructure has led to the development of a large number of downstream industries. As a representative of mining machinery industry, crushing equipment meets the current tide of social development, which will maintain development momentum in the next few years. Driven by government investment policies, the growth in demand for aggregate, cement, crushers and sand makers is more obvious, which will also promote the continuous growth of crushing industry.
In view of the development of crushing equipment industry, domestic urbanization progress is still rapidly advanced. Urban transport (rail transit construction) and environmental issues (sewage treatment and solid waste management, etc.) attaches more and more attention. Therefore, the future focus of china's infrastructure investment for downstream industries will gradually transform from total factor to structural factor. With the research and commissioning of the crushing equipment, the market place that crushers used in dry mortar, construction waste disposal and other new areas has been greatly extended.
As the leader of the domestic mining machinery industries, Henan Honxing Mining Machinery Industry considers from the point of view of environmental protection and sustainable development and continues to research and innovation on the basis of introducing foreign advanced technology. Under the joint efforts of all members of the company, we have researched the jaw crusher, hammer crusher, impact crusher, sand maker and other series of high efficiency and energy saving crushing equipment. The development of the company has opened a new situation.
Seen from the future development potential of the infrastructure, the construction of urban rail transit has reached its peak accordingly. Started with the high speed rail projects in many parts of the country, the growth momentum in the application of crushers in high speed rail projects is gradually stabilized. Under the new situation, Hongxing will firmly seize opportunities to develop and be committed to develop the most advanced crushing and grinding equipment for the purpose of making the greatest contribution to national infrastructure construction and economic development.
Related Articles:
HX Crushers Continuously Upgrade Quality to Follow Market DemandStone Crusher | Rock Crusher with Steel Frame | Stone Crusher PlantSignificance of Hongxing Crushers on the Building Aggregates ProductionCrushers Greatly Reduce the Threat of Urban WastesWhat Elements Should Be Taken into Consideration when Choosing Crushers?Seeking for slag crushers with low and reasonable prices in Hongxing