CONTACT US
Tel: +86-371-67833171
E-mail: sinohxjq@hxjq.com
MSN: hxjq@hxjq.com
Yahoo Messager: hxjqchina@yahoo.com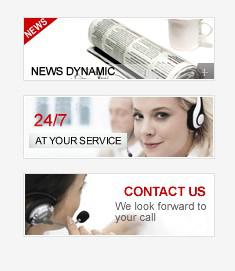 Lime Rotary Kiln | Circumgyrate Kiln
AUTHOR: admin DATE: 09 Oct 2012 08:21:57
A Brief Introduction to Circumgyrate Kiln
The circumgyrate kiln that also known as resolving kiln, which is commonly used for heat processing of minerals and aggregates such as lime, cement, and iron ore. To achieve consistent quality results, it is important to maintain a uniform product temperature at the kiln entry, mid zone, and discharge. In most ore rotary kiln, the challenge with temperature process control is that the temperature sensor must view through flames or heavy smoke and dust. Consequently, when selecting a sensor, the design, wavelength, and alignment are all important considerations.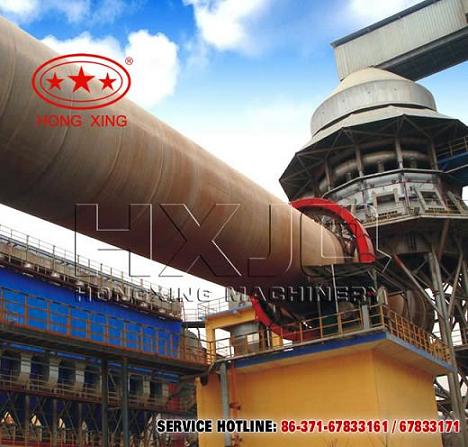 Types of Rotary Kiln
According to different materials, the rotary kiln can be divided into clay rotary kiln, lime rotary kiln, cylinder rotary kiln, dry process rotary kiln, mineral rotary kiln and wet process rotary kiln.
Lime Rotary Kiln
Our company has manufactured a new lime rotary kiln with low pressure and energy consumption, which adopts advanced technology. And the lime rotary kiln also has functions of environmental protection and energy conservation. As it adopts new modern technology of burner, it can make full use of cheap energy; especially utilize the most draining inflammable gas as treasure of part energy, which is harmful to the environment. Thus, it not only protects environment, but also is in line with the public policy documents on response to energy conservation, emission reduction and low carbon. This machine can produce lime with advantages of strong ability to react chemically, low volume density and large specific surface.
Clay Rotary Kiln
Clay rotary kiln has the following features:
1. Advantage of reasonable structure
2. High efficiency rotary kiln
3. Low energy consumption
4. Easy Control
5. Lime stone kiln
6. Metallurgy kiln
7. Hematite limonite
Cylinder Rotary Kiln
Hongxing Brand cylinder rotary kiln the main equipment for calcining cement clinker and it can be used widely for cement industry, metallurgy industry, chemical industry, etc. It has the features of low pressure, low consumption, etc.
Dry Process Rotary Kiln
Compared with the wet process rotary kiln, the dry process rotary kiln makes the raw meal into the raw drymeal which has less than 1% moisture content. So it saves the heat needed in evaporation of water in the wet-process. The hollow type kiln has a lager amount of heat consumption due to its high temperature of waste gas. The dry-process makes the raw material into drymeal whose fluidness is worse than slurry and cannot be mixed well.
Mineral Rotary Kiln
This machine is mainly for drying of Powder & mixture powder, which is widely used in coal, building material, mineral, agricultural industrial, etc. The Equipment included: Drive system, bearing system, inner system, heat source and wind system, all the system combine together to ensure rotary kiln working normal in higher temperature.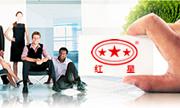 Please simply complete the form below, we will contact you shortly.