CONTACT US
Tel: +86-371-67833171
E-mail: sinohxjq@hxjq.com
MSN: hxjq@hxjq.com
Yahoo Messager: hxjqchina@yahoo.com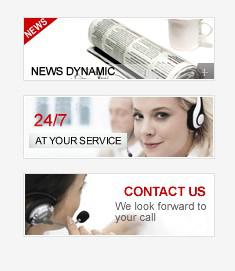 Rotating Kiln | Calcinating Rotary Kiln
AUTHOR: admin DATE: 09 Oct 2012 09:48:06
Brief Introduction to Rating Kiln
The rotating kiln is refers to rotary calciner kiln, which belongs to thermal equipment. It is the equipment which is widely used for dealing with solid material mechanically, physically and chemically in building material, metallurgy, chemical, engineering and environment protection industries.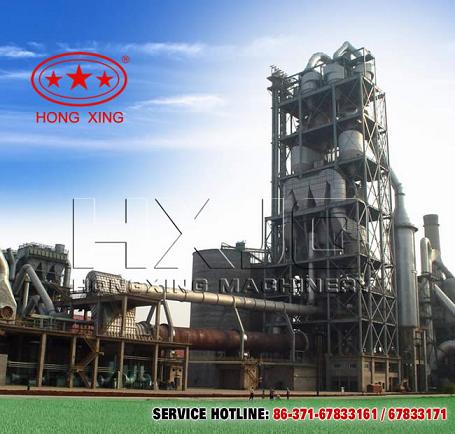 Rotary Calcination Kiln/Rotary Calcining Kiln
Rotary calcination kiln that also known as rotary calcining kiln, which is rotary cylinder equipment for burning various materials. It is widely used in economic fields. In cement industry, rotary kiln is the major equipment of burning raw cement into clinker; in chemical industry, rotary kiln can produce saleratus, burn phosphor fertilizer and barium sulphide, etc; in metallurgy industry, it is used to produce aluminium hydroxide. It can be used for drying many kinds of materials limestone slag, coal powder, slag, clay stone. Its highest tempreture can reach 1600-1700 degree.
The Haydite Kiln / Ceramsite Kiln Characteristics
1.Support device: advanced shaft structure, automatic temperature measuring device and electrical heating device.
2.Catch wheel: including mechanical wheel and hydraulic pressure catch wheel.
3.Gears: single or double. The rotating speed is controlled by regulating motor, DC motor or variable frequency and speed regulation motor. Be reliable, energy-saving and efficient.
4.Cylinder: its structure is simple, replacement is convenient and it won't change cylinder when it needs to maintain.
The Advantage of Ceramic Sand Kiln
1.Simple structure, stable operation
2.Large volume and long life span of the furnace
3.High Kiln operation rate, long life span of kiln liner
4.Auto-control Temperature, alarm when high temperature
5.High-efficiency, low heat consumption
Kiln Burner
This kiln burner has the features of concentric stablility, steady and bright flame formation and better flame control. As a result of increased awareness of the environment and request made by customers, this burner has been constantly further developed.
Rotating Drying Kiln/ Rotating Kiln Dryer
Rotary Kiln dryer is slightly inclined cylindrical shells supported by 2 riding rings running on a set of rollers. The kiln has a seal at both ends to prevent leakage in or out of air and material. Rotating drying kiln is suitable for drying a wide range of materials because of their ability to process materials having considerable variation in size and composition. A rotary kiln dryer uses lifters mounted in the shell to produce a cascade of particles falling through a hot gas stream. The mechanical lifting of the material allows rotary dryers to be used to dry materials ranging from fine filter cake to coarse minerals. It also helps in breaking up lumps, promoting a more uniformly dried material.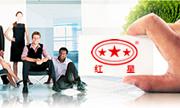 Please simply complete the form below, we will contact you shortly.