CONTACT US
Tel: +86-371-67833171
E-mail: sinohxjq@hxjq.com
MSN: hxjq@hxjq.com
Yahoo Messager: hxjqchina@yahoo.com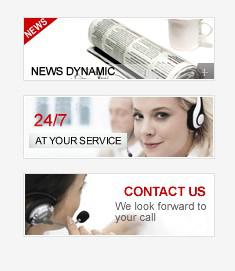 High Frequency Vibrating Screen | Sieve Shaker Machine
AUTHOR: admin DATE: 08 Oct 2012 01:41:07
Introduction to High Frequency Vibrating Ore Screen
High frequency vibrating ore screen is efficient equipment that classifies small granule minerals. With high efficiency and capacity, low energy cost, it can efficiently prevent useful mineral powder from being crushed too much, and improve milling ratio. Therefore, it is widely used in sieving and classifying iron mine, tin mine, tungsten etc. As a key type of screen equipment, sieve shaker machine works in circular trajectory.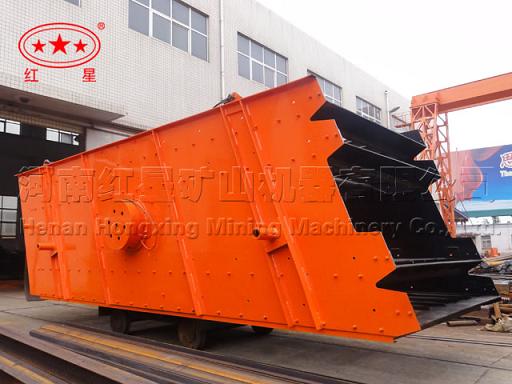 Vibrating screen machine is mainly used to classify in the first period of grinding, and classify in advance in the second period of grinding. Besides, the vibration sieve can form closed circuit with the second period. Vibrating screen can fully classify ultrafine eligible magnetite, so that it can improve the quality of products and the ability of grinding machines.
Presentation of a Series of Vibrating Separator
Linear Vibrating Screen
Hongxing Linear vibrating screen is one of the mature products in our company, which has long history in designing and manufacturing. By using high-quality electric motors as the power source, it makes materials throw up to do linear movement, can be equipped with single or multi-layer mesh to achieve the purpose of rating, dehydration, remove impurities and inspection, has the function of classification and distribution.
Round Vibrating Screen
This series of Round Vibrating Screen is specially designed for stone pit to serve different sizes of stones. It is a kind of linear direction feeding equipment, which features smooth vibrating, reliable operation, long service life and being suitable for feeding. It is also used in coal dressing, ore dressing, building material electric and chemical industries etc. As product graduation, It adopts box-vibrating exciter and block-eccentric adjustment. It owns features as follows, advanced structure, safety use, and adjustable amplitude strength, low noise, sturdy and durable.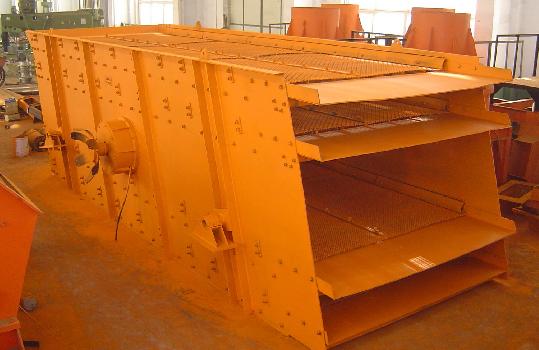 Ultrasonic Vibrating Screen
Based on the accumulated screening experience and strong technical force, research and development of a HH ultrasonic vibration screening machine, and using their own design of intelligent ultrasonic generator controller, Our company have Developed the ultrasonic vibrating screen, which effectively solves the suction resistance, electrostatic agglomeration, high precision, high density, light specific gravity and other screening problem. And the same type of products has the advantages of reliable work, convenient adjustment and other advantages, for domestic ultrasonic screening technology and international leading level to achieve great span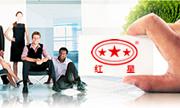 Please simply complete the form below, we will contact you shortly.