CONTACT US
Tel: +86-371-67833171
E-mail: sinohxjq@hxjq.com
MSN: hxjq@hxjq.com
Yahoo Messager: hxjqchina@yahoo.com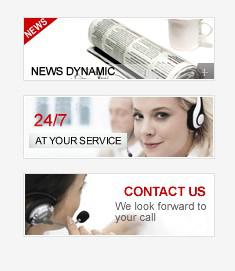 Stone production line
AUTHOR: admin DATE: 16 Feb 2012 06:48:20
Brief introduction to stone production line:
Stone production line can be divided into rock crushing plant and sand making production line. Different classification leads to different equipment configuration for the production line. Rock crushing plant can be divided into one-time molding stone production line and secondary crushing stone production line according to the hardness of the crushing stone.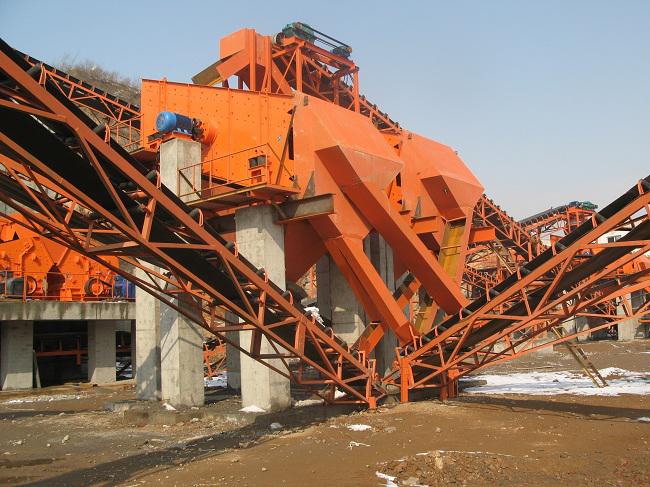 The machines used in the stone crushing plant include storage bin, vibrating screen, jaw crusher, impact crusher, circular vibrating screen and belt conveyor.
Basic process of the stone production line: Big size stones are transferred to primary crusher through Vibrating Feeder from hopper for first crushing, and then the crushed materials are transferred to Impact Crusher through Belt Conveyor for secondary crushing. The crushed materials will be transferred to the vibrating screen, and separated to different sizes. Those aggregate with suitable size will be transferred to the final product pile and those with unsuitable size will be transferred to the Impact Crusher for re-crushing. It forms a closed circuit manifold cycles. The sizes of final products will be graded and separated according to customers' requirements, and the deduster will be attached for the sake of environment protection.
Manufacturer of stone production line-Hongxing Machinery
Henan Hongxing Mining Machinery Co.,Lts is a professional manufacturer of stone crushing plant in our country. We are a large-sized rock crushing plant manufacturing company that mainly manufactures large and medium-sized crushing machines and integrated with research and development, production and selling. Our company quickly grows to be a bright star in this industry with scientific management, excelsior manufacturing technology and innovative concept.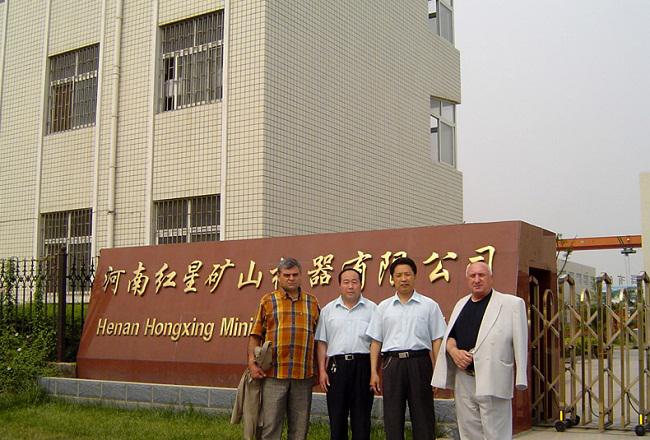 We lay much emphasis on international technology communication and cooperation and constantly introduce advance technology and management experience, and we have respectively introduced advanced technology from The USA, Japan and Australia and built the internationally advanced production line and world-class modern production and inspection base.
Related Articles:
Research on the role of Jaw crusher in limestone production line600T/H of Stone crushing plant – The perfect integration of technology and brandThe Sandstone Production Line Needs Innovation in Modern TimesThe Future Core for Domestic Mining Machinery Industry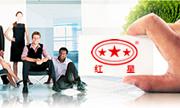 Please simply complete the form below, we will contact you shortly.