CONTACT US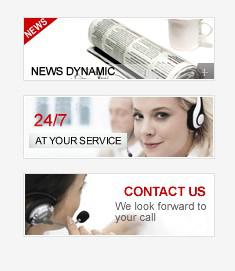 Structure and Features of Advanced Feeding Machines
AUTHOR: admin DATE: 25 Jul 2014 12:09:58
The material feeding system for wet, sticky or abrasive materials is easy to fit and ready to run in all conditions and diverse applications to provide high capacity and high efficiency conveying process. It works as one of the most important section in the whole mining production line including crushing, grinding, ore beneficiation and so on.
Our feeder or feeding machine has maximum feed size capacities up to 150mm designed to suit our complete range of crushing, screening and washing equipment. It is mounted on a heavy duty skid frame supplied complete and ready to run ensuring rapid installation. Heavy grizzly bars scalp fines from the feed and heavy duty coil springs absorb tremendous impact loads and isolate vibration from the support structure for high performance feeding.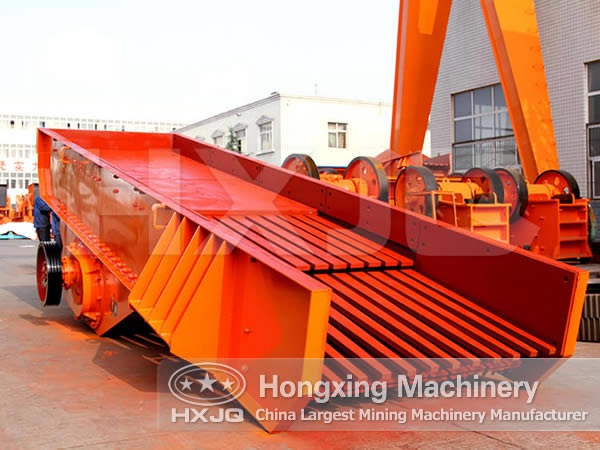 The feed hopper features an electric drive through a variable speed reduction gearbox, rubber lagged drive drum, continuous tensioning chain sprocket drive, feed restricting adjustable weighted doors and pivoting motor base. It also includes a heavy duty reject grid set with 100mm grid rod spacing. It is tried and tested and built to withstand the toughest jobs in all types of applications.
Our feeder is also a heavy duty, fit for purpose, vibrating hopper for quarry and recycling operations. It is ideal for removing fines or oversize rock and ore from feed material before further processing. It is well-suited for standalone operation in scalping and screening of coal, aggregate, sand, construction and demolition waste, mine ore, blasted rock and river gravel.
For more information about our feeding machines, please visit the homepage of official website.
Related Articles:
Electromagnetic Vibrating Feeder | Shaker FeederFull-scale Information about Vibrating FeederFeeder MachineThe Development of Machinery for Vibratory Screening