CONTACT US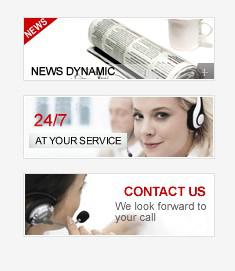 Be Careful About the Operation of the Agitation Tank
AUTHOR: admin DATE: 18 Jul 2014 11:13:00
The agitation tank with other names like stirring tank is good at the mixing process of metals and non-metal minerals. It is mainly used to complete the stirring process before the flotation separating process by mixing the drugs with the ore pulp completely.
The agitation tank is widely used in material pulp mixing in building materials, chemical industry, cyanide plants, sewage treatment plants and other industries. And the adsorption trough is mainly used for gold production in ore-pulp-resin process, taking the carbon and resin into the trough and mixing to absorb the leached gold.
In general, being famous for the low agitation tank price, our company has made the advanced stirring tanks to handle the materials with concentration less than 30% (according to weight) and fixed composition smaller than 1mm. When operating the stirring tank, we need to be careful about the following two issues:
1. It is necessary to check whether there are loose bolts and whether the bearings are damaged. If there is any, tighten the bolt and replace the bearings in time. It is strictly forbidden for the empty running of the stirring tank. It is necessary for the oil to be injected to the upper and lower bearing with oil cup or oil gun per three months.
2. It is also necessary to slightly adjust the bolt on the upper cover of the bearing, keeping that the bearing clearance will not be too large per half year. If any, tighten the bolt and replace the bearings in time.