CONTACT US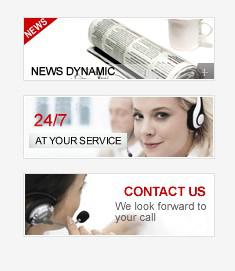 The Domestic Development Mode of Sand Makers Becomes Complete
AUTHOR: admin DATE: 16 Feb 2014 05:54:44
The sand maker can crush minerals into fine sand grains, so it is widely applied to break soft, medium hard and hard materials such as cement, refractory matter, glass, machine made building stone materials. At present, the sand making industry adopts the management mode of separating the sand production from the construction field, which increases the production efficiency to certain extent.
The domestic development mode of sand makers becomes more and more complete with the help of the application of the new high efficient technology. In the first place, customers have strict standard about the productivity of the sand maker as well as the hardness of the stones in the building industry. If no new sand makers are put in use in the real life, the sand making plant won't meet the requirement of quality construction sand.
Since last year, researching and developing bulk cement has become the most important method to realize the high efficiency and modernization of the buildings. The whole nation is gradually asking all local governments to process bulk cement production. At the same time, the concrete mixing plant becomes the core way to increase the bulk ratio of the cement. This production can't work well without the supply of large numbers of aggregates, so to produce good quality aggregates is the foundation of guaranteeing the stable development of the national economy.
As the gravel aggregate market becomes bigger and bigger, some problems during the production process occur as well like the lagging sand making equipment, the wasting resources and the disqualified sand gradation. They all form large obstacles for the fast developing sand industry. Therefore, the new type of sand maker with its high efficiency will become necessary for customers.
Related Articles:
Sand Makers Show High Efficiency in New FieldsHongxing Sand Makers Add another Masterpiece for Mechanism Sand Industry