CONTACT US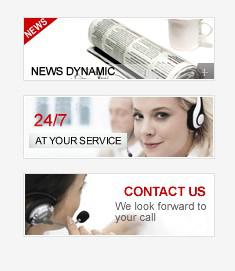 Ironstone Demand Promotes the Crusher Industry to Develop Rapidly
AUTHOR: admin DATE: 19 Oct 2012 11:08:08
With the rapid economic development in recent years, China's demand for iron ore has increased significantly. In recent years, due to the country gains its effort to develop a low-carbon economy and puts the resource-saving and environment-friendly society on a prominent position of the development strategy of industrialization and modernization, large steel companies have reduced their outputs, which makes the iron ore market short supply. The prosperity of the steel market pushes the strong demand for the iron ore that served as the raw materials, which is bound to promote the development of mining crushing machinery industry.
During the 'Twelfth five-year ', China will further promote the mine construction, the structure of the mining machinery manufacturing industry in China will also further adjust. As the labor-intensive industry, mining machinery industry will still occupy dominant position in China's export products. But China's mining machinery technology still exists obvious insufficient in the general trend of low-carbon economy. There are still a lot of space for enhancement in energy saving and environment protection.
Now, the country's development mainly depends on the continuous rise of the technology, this would save resources, make full use of resources, save energy, protect environment, and even rapidly develop. The growing demand for iron ore and other mineral resources can not only bring opportunities for mining machinery industry to exploit the market, but also have a certain role in the technological upgrading and industrial innovation. At present, the majority of markets have a certain demand for the iron ore and other mineral resources, which gradually promotes the development of crushers and other mining machinery industries. Only by catering to the country's economic development policy, meeting the requirement of energy saving and environment protection, increasing innovation and R&D can the mining machinery industry be in the forefront and better sustainable development.
In the promotion of market forces, the industrial concentration of China's mining machinery industry is increasing significantly. The demand for the iron ore will not only promote the market exploitation of mining industry, but also bring opportunity to the recapitalization of mining industry. At the same time, the driving force of the scientific research will also provide a strong boost for mining industry. Within the next few years, mining machinery industry will irresistibly develop.