CONTACT US
Tel: +86-371-67833171
E-mail: sinohxjq@hxjq.com
MSN: hxjq@hxjq.com
Yahoo Messager: hxjqchina@yahoo.com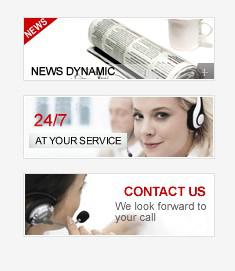 Table Concentrator
AUTHOR: admin DATE: 20 Jun 2012 08:18:23
Introduction of Table Concentrator: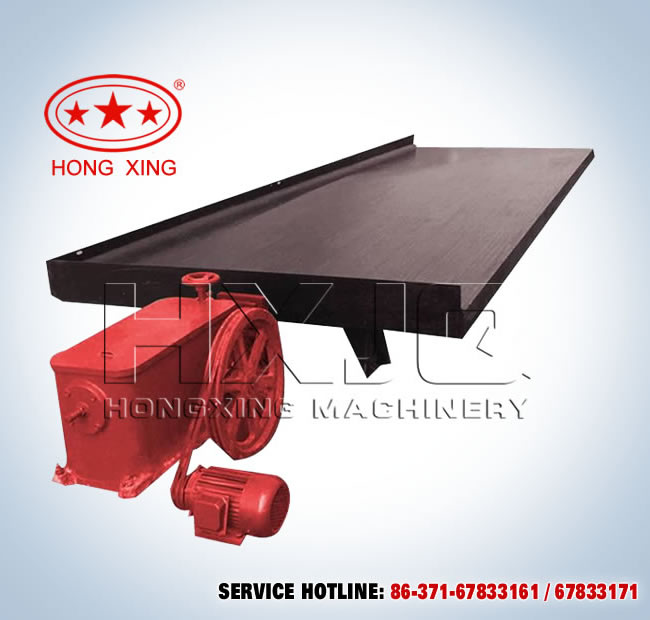 Table concentrator or shaking table is a ore selecting machine for fine materials working by gravity. It is widely used in selection of Tin, tungsten, gold, silver, lead, zinc, tantalum, niobium, iron, manganese, ferrotitanium and coal. Our company has long history of table concentrator production, and continuously and innovatively makes great development. On the basis of original straight bed shaker, we have introduced advanced technique of single-curvelet bed shaker table and double-curvelet bed shake table which have greatly improved the handling capacity, recovery and concentration ratio of the shaking table. Henan Hongxing began to product concentrator tables from the 1980s, and now has become the major ore concentrator manufacturer in the world.
Working Principle of Jerking Table:
Shaking table is mainly composed of motor, tune slope, bedside, bed surface, sink, feed chute and other parts. The motor drives the belt and the pulley to rotate, then the crankshaft rotation rocker moves up and down by the impact of the pulley; the rocker is connected with bed surface, and materials will enter through the feedstock on bed surface, at the same time the sink starts to feed crosswise water flow; When the rocker moves downward, spring inside the bed surface will be compressed by the thrust of toggle plate and reciprocating rod and then bed surface moves backward; when the rocker moves upward, spring will prompts the bed surface for upward movement by tension, and then materials on the bed will be hierarchically screened according to their own specific gravity and grain size under the action of gravity, water impact and the bed surface reciprocating force; finally, materials with different proportion and particle size will moves with fan-shaped split-flow along the direction of movement, then concentrates and tailings are achieved to realize the whole processing operations of the shake table.
Advantages of Ore Concentrator:
1.Structure of the concentrator table is simple and compact, easy to operate.
2.Bed surface is made up of double-curvelet bed which has developed the machine with large processing capacity, high recovery rate, high enrichment, and high separation efficiency.
3.The spring device that controls movement of the chassis is installed inside the bed cabinets, so that machine stroke can be adjusted and rapid production operations can be realized. The machine can work stably and enduringly.
About the Gold Shaking Table Shaker supplier
As a professional manufacturer of mining equipment, Henan Hongxing Mining Machinery Co., Ltd provides rather reasonable concentrator table price. We welcome various customers come and make purchase. The gold shaking table shaker manufactured by Hongxing is very excellent. And we can promise that the quality of our ore concentrator is very superior and you can use them without worry.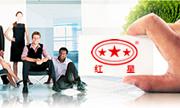 Please simply complete the form below, we will contact you shortly.