CONTACT US
Tel: +86-371-67833171
E-mail: sinohxjq@hxjq.com
MSN: hxjq@hxjq.com
Yahoo Messager: hxjqchina@yahoo.com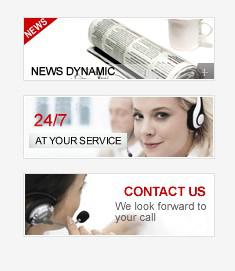 Gyratory cone crusher
AUTHOR: admin DATE: 14 Jun 2012 07:23:13
Cone breaker is widely applied in metallurgical, construction, road building and chemical and phosphates industry. Cone breaker is suitable for hard and mid-hard rocks and ores, such as iron ores, copper ores, limestone, quartz, granite, gritstone, etc. Type of the crushing cavity is decided by the application of the ores. Standard type is for PYZ (secondary crush); middle type is for PYD (tertiary crush); short-head type is for primary and secondary crush. Hongxing Machinery's core business is gyratory cone crusher crushing and screening and specializing.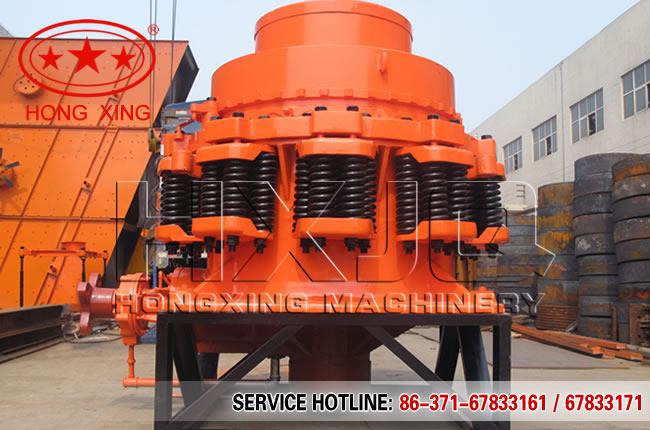 This crusher machine consist of frame, transmission device, hollow eccentric shaft, bowl-shaped bearing, crushing cone, springs and hydraulic pressure station for adjusting discharge opening. During operation, the motor drives the eccentric shaft shells to turn around through a horizontal axle and a pair of bevel gear. The axle of crushing cone swings with the force of eccentric shaft shell so that the surface of the crushing wall is close to the roll mortar wall from time to time. In this way, the ores and rocks will be pressed and crooked and crushed.
Cone Crushing Machine is fed through the top of the cone crusher and flows over the mantle. The vertical cone crusher drive shaft rotates the mantle eccentrically below the concave, or bowl liner, squeezing the product and crushing it between the mantle and concave. Cone Crushing Equipment is usually run on belt drives driven by an electric motor or diesel engine. Cone crushers are used extensively throughout the aggregate and mineral processing industry.
As the professional hydro cone crusher manufacturer, Hongxing Machinery will provide you with the most professional crushing equipments and all-around services. You are welcome to Hongxing Company for detailed information about our Cone Stone Crusher Machine.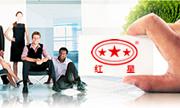 Please simply complete the form below, we will contact you shortly.